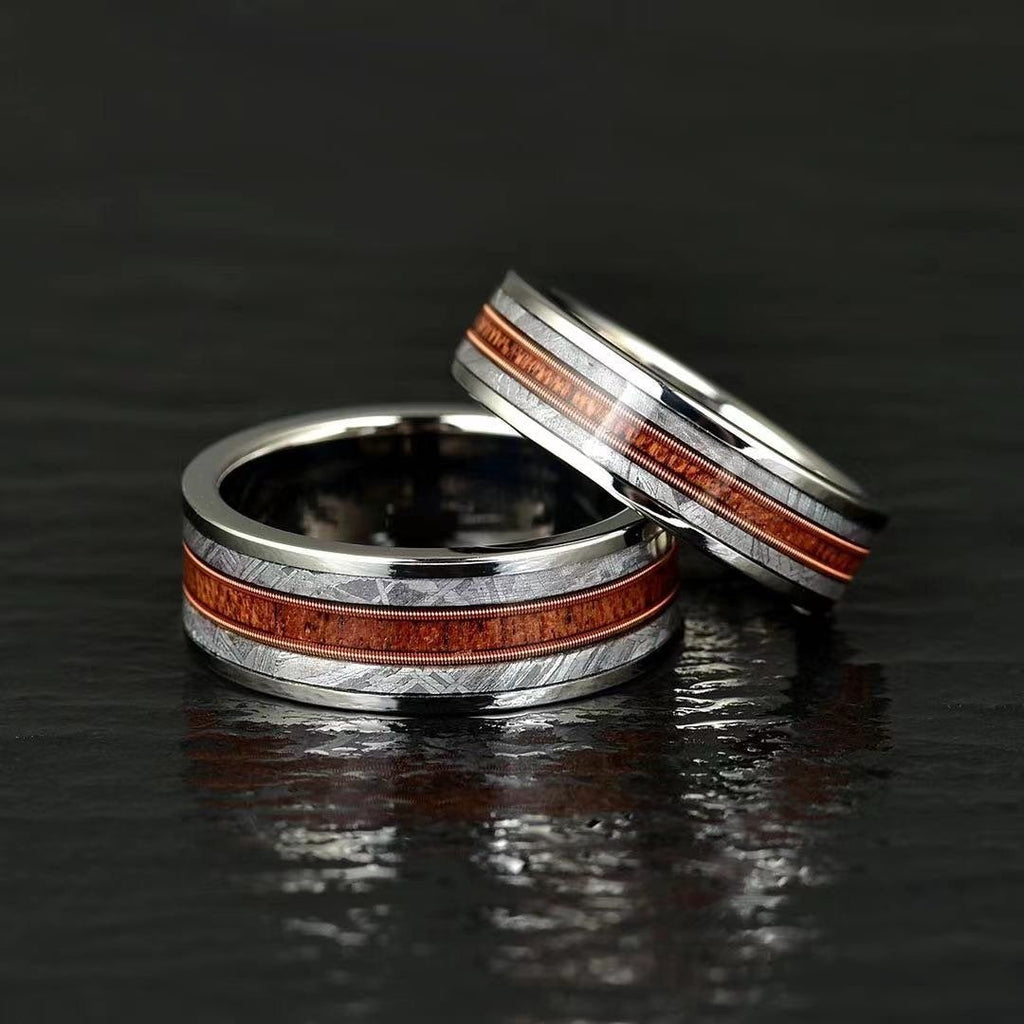 Asteroids are fascinating , the possibilities within them and surrounding them are endless. When one of these space rocks makes it way down to us on our little blue planet , we refer to them as meteorites. Here at Rings by Pristine , we are equally amazed by these as much as you are. Driven by our creativity and passion we wanted to make these meteorites into something that we can be proud of , our  rings.
What is the Benefit of a Meteorite Ring?
Personally , the beauty of meteorite rings is what strikes me immediately , with each individual ring being extremely unique in its own right  and standing up on its own as a piece of art. My ramblings aside , what makes a meteorite ring stand out?
Durability - As expected , these rings are extremely hardy and can easily stand the test of time. Like all our rings , our meteorite collection comes with a water shield to help even further protect it from damage. This type of ring can be passed down from father to son , or a man can wear it till his final years, they are extremely durable. 
Unique - Although all our rings are unique in their own ways , such as the wood or opal that we all love so much, these meteorite rings are each individually so unique. Every ring contains its own patterns that you wont see anywhere else. No two parts of a meteorite is the same , and that shows clearly in our rings. 
Rarity - Meteorites aren't just falling out of sky everyday, it is estimated around 500 meteorites are falling to Earth every year , but only around 10 are recoverable! This makes meteorites one of the more rare materials on Earth! This rarity is extremely appealing in a ring , and is the same reason people buy diamonds.
Tyler S